Hunting and Recreational Leases
We currently lease 120 acres of land for the outdoor enthusiast. The land is a mix of open clover fields, beech and maple hardwoods and heavy cedar swamps. The whitetail deer are abundant. I have never not gotten a deer in the 20-plus years I have hunted. There are also a limited number of turkeys. Other animals on the farm include coyotes, ruffed grouse, and red-tailed fox. Michigan generally allows a spring and fall wild turkey hunt.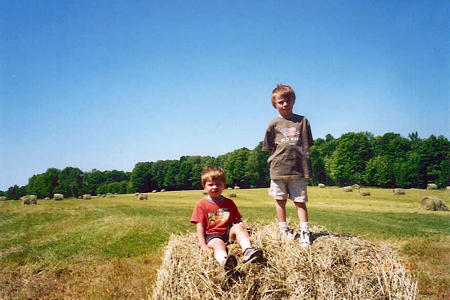 Recreational leases are also available for those who would prefer to hike, cross-country ski, or snowshoe. The terrain is both scenic and challenging with lots of wild critters to catch a glimpse of.
If you are interested in any of these leases, please contact us well before the planned activity. This portion of our operation is very popular. We often have to work with a waiting list.